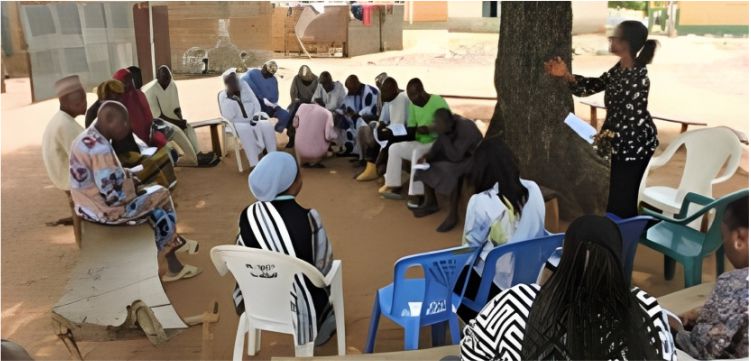 Neglected Tropical Diseases (NTDs): Reconnect HDI Project Partnership With TLM
Project Title
Open Minds: Children and Young People (CYP) Overcoming Mental Health Problems Caused by Skin Neglected Tropical Diseases (NTDs) in Nigeria
Expanded overview of the project
The Open Minds project is implemented with funding support by The Leprosy Mission Nigeria (TLMN) in FCT, Sokoto and Kebbi states of Nigeria and supports Children and Young People (CYP) affected by the skin Neglected Tropical Diseases, Leprosy and Lymphatic Filariasis to build resilience and address the high rates of depression and anxiety resulting from the burden of rejection, stigma, and discrimination. Interventions are delivered through peer support self-care groups, where CYP discuss their mental health and access counseling support, with referrals for those that need specialist care.
Priority Actions and Deliverables of the Project
Reconnect Health Development Initiative is expected to deliver the following in the course of the project lifecycle in FCT, Sokoto and Kebbi states respectively:
1. Build the capacity of the CYP on advocacy, participatory methodologies to identify and document their understanding of the mental health challenges they face and to draw out context-appropriate solutions.
2. Facilitate sessions with CYP affected by leprosy and LF to develop targeted communication messages that counter the myths, misconceptions and stigma that surround skin NTDs and mental health conditions in their communities.
3. Support CYP to plan and deliver community events that engage community members in conversations about mental health and skin NTDs.
4. Train and support community structures including the teachers to support children and young people with disability.
5. Organize contact events and engagement with target community groups in states.
Project Purpose, Strategy
The "Open Minds" project employs the use of participatory group methodologies to enhance the mental health of the children and young people (CYP) and empowers them to engage their communities in discussions about their mental health.
Images from the Project