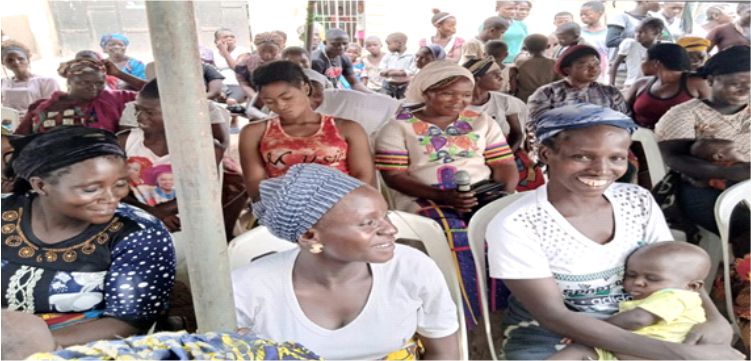 COVID-19:
Psychosocial Response to Violence against Women and Girls
Start: 15/01/2021
End: 31/03/2021
Project Summary
The project, implemented in selected communities in FCT, Adamawa and Taraba Stat (Nigeria), promoted increased access to psychosocial response for women and girls who experience or at the risk of gender-based violence (GBV) through engagement, training and sensitization of relevant stakeholders including government and civil bodies, male stakeholders in the community and women, highlighting the mental health consequences of GBV and facilitating increased action from the stakeholders for survivors of GBV.
Project Description: Overview
Violence against women and girls is a fundamental violation of human rights, and leaves deep scars on societies, both in terms of psychosocial trauma, community cohesion and stigmatization of survivors thereby obstructing development outcomes. Many survivors will never come forward to seek help as a result of barriers which include stigma, shame, fear of rejection, lack of information, physical distance from the treatment centre, trauma and lack of time and/or money. As part of OXFAM commitment to promote gender equality and eliminate all forms o violence against women and girls, this report provides details of intervention aimed break the culture of silence, support women, girls and survivors of GBV by improve the psychosocial response to violence against women and Girls in project states: Adamawa, Taraba and Federal Capital Territory. The project targeted key stakeholders and communities in Fufore L.G.A in Adamawa State, Wupa Village in F.C.T, and Zing L.G.A in Taraba State.
Purpose of Project
The goal of the project is to improve psychosocial response systems to violence against women and girls (VAWG) in 3 states in Nigeria – Adamawa, Taraba and the Federal Capital Territory.
Project Strategy
The strategy of the project was guided by three domains:
1). Response to survivors of and those at risk of violence
2). GBV prevention
3). Integration of professional psychosocial/mental health support aimed at promoting dignity, changing behaviour, ensuring safety, healing and privacy
4). Sustainability by setting up safe space support group. Emphasis was also placed on upholding the zero tolerance for sexual exploitation and abuse across the project through promoting accountability, prevention measures and support to survivors.
Priority Actions and Deliverables of Project
i. Developed persuasive health messaging for a behaviour change support system that promotes non-violence for women and girls.
ii. Strengthened referral pathways and promoted links for survivors of GBV, in partnership with government agencies and civil bodies.
iii. Engaged government and civil bodies and community influencers to address stereotypes and take on roles to alleviate the burden of GBV in their communities.
iv. Built the capacities of 64 women in the communities to enable them break the culture of silence and to provide psychological first aid to survivors of GBV.
v. Provided psychosocial support to survivors and at-risk women and girls through psychological telephone helpline and face-to-face psychological therapy sessions.
vi. Facilitated the setting up of safe space support group for women and girls in targeted communities.
Images from the Project
Kindly see below Picture excerpts from the first leg of the project in Adamawa: